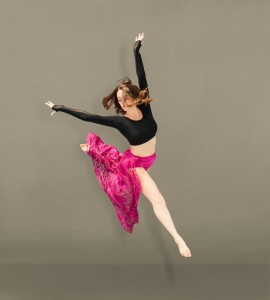 Katie Collins
Artistic Director and co-owner, has a widespread background in dance. She began her training at the age of 3, and ultimately found a love for dance when she started her extensive dance training in 1999. Katie began student-teaching at the age of 12 and received her first class as a teacher three years later. She teaches ballet, tap, and jazz, specializing in teens and preteens. Katie graduated from San Diego State University in May, 2009 with a bachelor's degree in journalism and media studies and a minor in dance. Her dance degree has expanded her knowledge of dance history, methodology, physiology, choreography technique and improvisation. She is delighted to pass all of this (and more) along to her students at Dance & Company. Specialties: Ballet, Tap and Jazz – for all age groups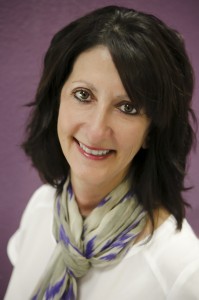 Lisa Lewis
As Business Director, Co-Owner and instructor at Dance & Company, Lisa Lewis brings a comprehensive knowledge of both business and dance.  Having studied ballet for over 30 years in San Diego, where she began her training as an adult, Lisa is dedicated to teaching other adults the basics of dance as both a creative outlet and a healthy lifestyle.  Lisa was introduced to Pilates about 10 years ago and quickly feel in love with it, realizing the importance of core strength and stability especially as we age.  To further her training, she continues to take class in the Pilates and attends workshops in San Diego and NYC to help enhance her skills as an instructor.   Specialties: Ballet and Mat Pilates.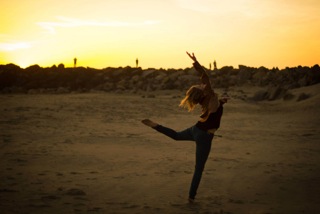 Tyler Barkhimer
Tyler began dancing at the age of 3 in her hometown of San Ramon, CA. After taking some time to pursue competitive gymnastics, she discovered her passion for dance, and has been training and performing ever since. Tyler moved to San Luis Obispo, CA to attend Cal Poly, where she earned her Bachelors Degree in Kinesiology with minors in Dance and Psychology. While in school, she danced with Orchesis Dance Company, which provided her opportunities to work with choreographers from across the nation in contemporary, jazz, modern, ballet and tap. Her minor and company experience offered her chances to learn more about dance composition, teaching methodology, and arts administration. She had the privilege of choreographing a contemporary piece for the Orchesis' annual performance and was chosen to direct and produce Cal Poly's Spring Dance Concert two years in a row. Tyler moved to San Diego in 2013 and is excited to be sharing her love for dance with the Dance & Company family! Specialties: Dance with Me, Combo Classes  & Contemporary.
Tyler is also Dance & Company's Membership Specialist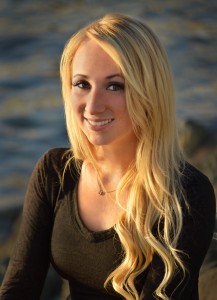 Kathleen Keleher
Kathleen began dancing at the age of 3, and knew at an early age dance would play a significant part in her life! After 15 years at a competitive dance studio, she attended the University of New Hampshire, where she earned a Bachelor Degree of Business Administration & a Minor in Dance. Kathleen had the privilege of dancing for the UNH Dance Company – a performance company specializing in Jazz, Tap, Lyrical, Musical Theater & Aerial Dance – and was also awarded the Jean Mattox Scholarship for Excellence in Dance. Kathleen has been teaching Jazz, Tap, Lyrical, & Aerial Dance to various age groups since 2008, and loves sharing her passion for dance with her students.
Originally from the Boston, Massachusetts area, Kathleen relocated to San Diego in 2012, and joined the wonderful team at Dance & Company shortly thereafter. Although she greatly misses her family & friends back East, the staff & students at Dance & Company quickly became a second family to her.
Specialties: Jazz, Tap, Tricks & Turns and Musical Theatre
Kathleen is also Dance & Company's Assistant Artistic Director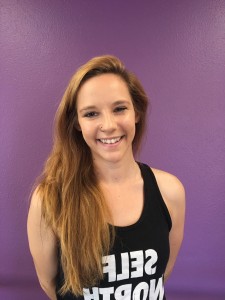 Katie Banks
Originally from the East coast, Katie began dancing at her home town studio in New York at the age of 2. She continued to expand her training to include many different styles. Starting with ballet and tap, adding on jazz, acro, modern, contemporary, lyrical, pointe, belly dance, Irish step, and African tribal. Dancing with her performance company through high school, Katie performed in many local theaters and at many charity events. She also frequented the workshops offered at Skidmore college, Saratoga Performing Arts Center, Radio City Music Hall, and classes at Broadway Dance Center in NYC. Continuing her dance studies through community college, she began coaching gymnastics as well. After two years of gymnastics, Katie began teaching at a studio near her undergraduate school and ran the competition team. After a year injury, Katie has been keeping up with her skills by taking classes at different studios. Moving to San Diego for her Master's degree in Clinical Mental Health Counseling, she has found a home at Dance & Company. Specialties: Tap, Jazz, Ballet Combos and Acro.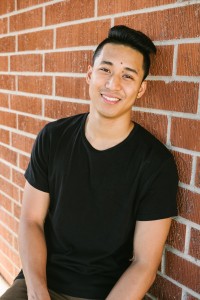 Kevin Belisario
Kevin Belisario is a dancer/choreographer residing in Los Angeles, California. He grew up in San Diego, CA where he trained in all forms of dance. He had the privilege to work with choreographers such as Christopher Huggins, Donald McKayle, SuperDave and Wade Robson. He has also danced in the special features dance segment in the Cat In The Hat feature film DVD and is looking forward to pursuing more opportunities through a talent agency. Kevin recently graduated from the University of California, Los Angeles, where he majored in World Arts & Cultures/Dance and with a minor in education. He is currently the Hip Hop Program Director at Del Mar Ballet in San Diego and teaches at several dance studios in Los Angeles. He is also a current member of Culture Shock Los Angeles and is looking to take dance to new heights in both the performing and teaching realm. Specialties: Hip Hop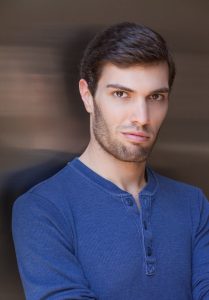 Max Cadillac
Max is thrilled to be working with Dance & Company, and proud to be choreographing and performing throughout his hometown of San Diego. He has been dancing since he was born and part of the theater community as a proud Coronado School of the Arts Alum. After gaining his BFA in Musial Theatre, he has been choreographing musicals for San Diego Junior Theatre, Canyon Crest Academy and La Jolla High, as well as working with SDSU on their Annual Campus Superstar Fundraiser. He has also worked on the East Coast. Having run and supervised the Performing Arts department at Pinemere Camp in Pennsylvania, and in New York for Mainstage Productions, choreographing and directing Willy Wonka, Wizard of Oz, and Beauty and the Beast. He has performed with The San Diego Opera, Cygnet Theatre, Moonlight Amphitheatre, and San Diego Musical Theatre, most recently seen as Doctor Frankenfurter in Rocky Horror Picture Show. Teaching dance across the nation has been incredible, and the amount of joy and growth he sees from all of the students inspires him even more. Specialties: Musical Theatre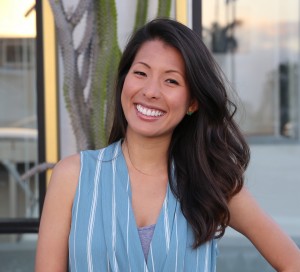 Sandra Choi
Sandra Choi grew up in Bakersfield, CA and began her dance training at the age of six. After 12 years as a competitive dancer, she attended the University of California, Riverside, where she earned her Bachelors Degree in Dance. During her time as a student at UCR, her studies were heavily focused on ballet, modern dance and experimental choreography. Sandra had the privilege of directing and choreographing for UCR's annual performance, "UCR is Dancing" for two years in a row, while also training and teaching competitive dancers at local dance studios in Riverside County. After graduating in 2011, Sandra relocated to San Diego, CA and shortly after started her own regional dance competition. She has been teaching Jazz, Tap, Lyrical, & Ballet to various age groups for now over 10 years. Sandra is excited to be a part of the Dance & Company faculty and looking forward to sharing her love for dance with her students! Specialties: Tricks & Turns, Jazz, Tap, Lyrical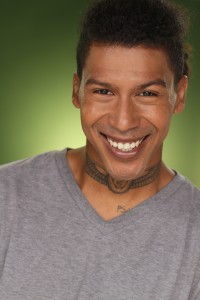 Robert Costido
Robert has lived in Sunny San Diego for over a decade and in this time he has pursued multiple passions including dance, acting, and going to school for Psychology at the University of Phoenix. Robert plans to continue his Master's degree program in the Science of Psychology and wants combine the world of dance and psychology to create and open a therapeutic dance company. Robert is a hardworking and dedicated person who has worked, danced, and/or choreographed at multiple venues throughout San Diego and has performed at multiple events including Monster Bash in Downtown San Diego, Gay Pride San Diego, The House of Blues in Downtown, The Del Mar Fair, and other popular venues. Robert has also taught choreography for children ages K-third grade. During his free time, he likes to be in nature, travel, sight see, and enjoy good company with great friends and family. Specialties: Hip Hop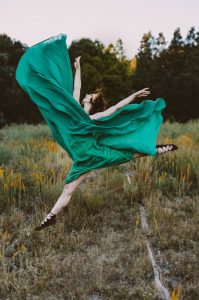 Jessica Kelley
In the words of Jessica's greatest fan and mother, Katherine Kelley: "Jessie started dancing in the womb." Jessica Kelley has been a San Diego native since 1995, and has taken part in a staggering amount of dance classes, workshops, performances and projects throughout San Diego county and abroad. From 2007 to 2012 Jessica studied Ballet with the San Diego Civic Youth Ballet. Ms. Kelley competed twice and was a finalist in Ballet Beyond Borders (formerly Vienna International Ballet Competition) in Missoula, Montana. Jessica attended the San Diego School of Creative and Performing Arts from 2009 to 2013 and joined the Idyllwild Arts Academy in the following year. Since then, Jessica has worked as a company dancer with the contemporary dance company ThePGKProject in San Diego, giving back by teaching various dance styles to all ages throughout the city, while simultaneously earning her Associate's Degree in Dance at San Diego Mesa College (2018). Jess also performs with a variety of groups such as the Continuum Dance Project, Niara Dance, Jacob Sobel, Ron Davis and Momentum Dance Company. Jessica has a passion for teaching and is excited to join the Dance & Company faculty. Specialties: Combo, Contemporary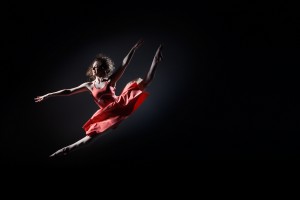 Katey Konderik-Oducayen
Katey has a huge passion for dance and feels very fortunate to be able to share her love for the art form with others, and hopes that her dancing and teaching will inspire others to pursue their dreams.
Katey was born and raised in Phoenix, AZ where she began her dance training at 2 1/2 years old. She has trained extensively in Ballet, Pointe, Jazz, Lyrical, Contemporary, Tap, Musical Theatre, and Hip-Hop. Amongst other teachers, Katey has trained with Nadya Zubkov, Olga Tarasova, Slawomir & Irena Wozniak, Julie Grooters, and Lili Griffiths. She has received many awards in dance including winning first place in the 2011 Arizona Young Artist Competition. At the age of 17 Katey joined her first professional dance company "Center Dance Ensemble" where she performed featured soloist and ensemble roles under the direction of Frances Smith Cohen, and worked closely with CDE's resident choreographer Diane McNeal Hunt. After moving to San Diego in 2013, Katey began performing at SeaWorld in Madagascar Live: Operation Vacation.Exploring more of the Musical Theatre side of dancing Katey has performed featured soloist and ensemble roles in The Welk Resort Theatre production of The King And I, and in San Diego Musical Theatre productions of Singin' In The Rain, 42nd Street, The Producers, and White Christmas. Katey has 10 years of teaching experience, and in addition to being a dance instructor, Katey continues to explore all dance career opportunities whether it be Theme Parks, Musical Theatre, Concert Dance, Cruise Ships, or Commercial. Katey is very excited to be joining the staff at Dance & Co., and looks forward to a wonderful dance season. Specialties: Ballet, Jazz & Musical Theatre
Brittany May
Brittany grew up dancing at Performing Arts Workshop, Encinitas under the Direction of Leslie Craig. Brittany has attended summer intensives at State Street Ballet, Santa Barbara, and taken summer classes from Larry Rosenburg. Brittany's thirteen years of Ballet training led her to receive her BA in dance from California State University, Fullerton. Under the department direction of Gladys Kares, Brittany began her modern training. She trained in Limon, Horton, and Graham from instructors Debra Noble, Alvin Rangel, and Lisa D Long; as well as keeping up her Ballet training with Muriel Joyce. Brittany May has performed in CSUF's Fall and Spring Dance Concerts where she danced in contemporary ballet pieces by Muriel Joyce followed by classical repertoire from "Giselle." Brittany Graduated Magma Cum Laude from the University Honors Program. Her senior thesis involved a research investigation on the style of Horton and how it related to Ballet dancers. She created and completed case studies that led her to acknowledge the benefits of the style on Ballerinas. Throughout her Honors project, she found her passion for teaching. Brittany just recently began teaching at Dance & Company in November and is excited to be a part of the family. Specialties: Ballet, Contemporary, & Combo Classes
Hannah Pritchett
Hannah fell in love with all things dance after her first ballet class at the age of 3. She trained in ballet and pointe at a local studio in Japan until relocating to San Diego, where she was exposed to modern, contemporary, jazz, lyrical, and tap. During her time at San Diego School for the Creative and Performing Arts, she had the opportunity to dance works by Donald McKayle, Jose Limon, Anna Sokolow, Fred Benjamin, Tong Wang, and Christopher Huggins. She has spent a season as a member of Philadanco 2 (Philadelphia Dance Company) under the direction of Donald Lunsford where she danced works by Daniel Ezralow and Fransisco Gella. Hannah is also the recipient of "Most Compelling Dancer" at San Diego Dance Theater's Young Choreographer's Showcase 2016 and the recipient of "Audience Favorite Choreography" at the showcase in 2018. A firm believer in using movement as a form of individual self expression, leading from the heart, and always treating others with kindness, Hannah is thrilled to be joining the Dance & Company team and can't wait for this upcoming season! Specialties: Ballet, Contemporary, Jazz & Combo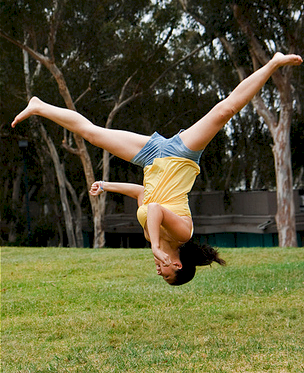 Nicole Oga
Nicole's movement training began with gymnastics at the age of 2. She continued with gymnastics and participated at a competitive level. She started her dance training in 2005 in her home town of Novato, California. After only 2 years of dance experience, Nicole entered college and took dance classes for fun. Through taking these classes she found her true passion for dance and received a B.A. in Dance from the University of California, San Diego in June 2012.  She currently dances with Visionary Dance Theater and the Movement Initiative.  Nicole specializes in teaching children ages 3 to 18 in jazz, tap, lyrical, contemporary, and ballet. She has a true passion for dance and hopes to educate and inspire children through her teaching. Specialties: Tap, Acro, Jazz and Contemporary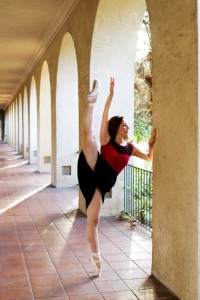 Caitlyn Silvas
Caitlyn began dancing at the age of 2 and grew up training all genres of dance including ballet, jazz, lyrical, contemporary, tap, and hip-hop. When she turned 9 years old she realized her true love classical ballet and began to focus on training intensely for a professional career. Caitlyn's year round training was provided by some of the leading ballet schools in Southern California and her technique and artistry was cultivated by Terri Russell, Lori-Michelle & Ben Houk, Dana Nelson, and Jose Chavez. Along with serious instruction during the year her training was supplemented by summer intensives with world renowned schools and companies such as American Ballet Theater, Pacific Northwest Ballet, Ballet West, and Pittsburgh Ballet Theater. Caitlyn began her career dancing with professional ballet companies at the age of 17 and has danced for the professional companies City Ballet of San Diego, State Street Ballet, and The PGK Project. Since she has been 16 years old Caitlyn has taught ballet, contemporary,pointe, stretch, and conditioning to all levels of dancers and guiding them to be the best dancers they can possibly be. Teaching the next generation of dancers is something she is extremely passionate about and is so happy to help students grow in their technique, artistry, and love for dance! Specialties: Ballet, Contemporary & Combo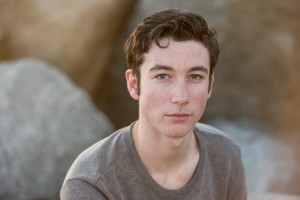 Jacob Soble
Jacob has been dancing for most of his life but most of all, his passion is teaching students of all ages. Starting with tap dancing at the early age of 6, it took Jacob a while to finally branch off to all other genres at the age of 13. Since then, Jacob has become a self-taught choreographer, gaining notoriety and recognition throughout the dance community.
Jacob's work has been featured in The San Diego Fringe Festival, San Diego Dance Theatre's Young Choreographers Showcase and Prize 2018, as well as receiving prestigious choreography awards at national dance competitions for his dances and/or dancers. In the future, Jacob hopes to choreograph and create pieces for music artists and dance conventions around the globe. This is Jacob's first season with Dance & Company and he is so happy and grateful to be part of the staff and is ready to share his choreography and energy with the Dance & Company family. Specialties: Contemporary, Tap
Kristina Zubovic
Specialties: Boppin' Tots & Hip Hop