Katie Collins
Artistic Director and co-owner, has a widespread background in dance. She began her training at the age of 3, and ultimately found a love for dance when she started her extensive dance training in 1999. Katie began student-teaching at the age of 12 and received her first class as a teacher three years later. She teaches ballet, tap, and jazz, specializing in teens and preteens. Katie graduated from San Diego State University in May, 2009 with a bachelor's degree in journalism and media studies and a minor in dance. Her dance degree has expanded her knowledge of dance history, methodology, physiology, choreography technique and improvisation. She is delighted to pass all of this (and more) along to her students at Dance & Company. Specialties: Ballet, Tap and Jazz – for all age groups
Lisa Lewis
As Business Director, Co-Owner and instructor at Dance & Company, Lisa Lewis brings a comprehensive knowledge of both business and dance.  Having studied ballet for over 30 years in San Diego, where she began her training as an adult, Lisa is dedicated to teaching other adults the basics of dance as both a creative outlet and a healthy lifestyle.  Lisa was introduced to Pilates about 10 years ago and quickly feel in love with it, realizing the importance of core strength and stability especially as we age.  To further her training, she continues to take class in the Pilates and attends workshops in San Diego and NYC to help enhance her skills as an instructor.   Specialties: Ballet and Mat Pilates.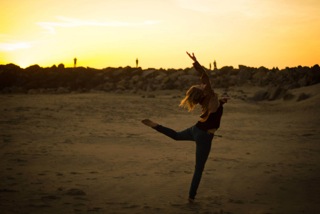 Tyler Barkhimer
Tyler began dancing at the age of 3 in her hometown of San Ramon, CA. After taking some time to pursue competitive gymnastics, she discovered her passion for dance, and has been training and performing ever since. Tyler moved to San Luis Obispo, CA to attend Cal Poly, where she earned her Bachelors Degree in Kinesiology with minors in Dance and Psychology. While in school, she danced with Orchesis Dance Company, which provided her opportunities to work with choreographers from across the nation in contemporary, jazz, modern, ballet and tap. Her minor and company experience offered her chances to learn more about dance composition, teaching methodology, and arts administration. She had the privilege of choreographing a contemporary piece for the Orchesis' annual performance and was chosen to direct and produce Cal Poly's Spring Dance Concert two years in a row. Tyler moved to San Diego in 2013 and is excited to be sharing her love for dance with the Dance & Company family! Specialties: Combos, Contemporary and lead for Toddler Program
Tyler is also Dance & Company's Membership Specialist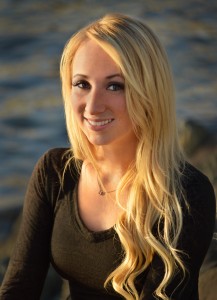 Kathleen Keleher
Kathleen began dancing at the age of 3, and knew at an early age dance would play a significant part in her life! After 15 years at a competitive dance studio, she attended the University of New Hampshire, where she earned a Bachelor Degree of Business Administration & a Minor in Dance. Kathleen had the privilege of dancing for the UNH Dance Company – a performance company specializing in Jazz, Tap, Lyrical, Musical Theater & Aerial Dance – and was also awarded the Jean Mattox Scholarship for Excellence in Dance. Kathleen has been teaching Jazz, Tap, Lyrical, & Aerial Dance to various age groups since 2008, and loves sharing her passion for dance with her students.
Originally from the Boston, Massachusetts area, Kathleen relocated to San Diego in 2012, and joined the wonderful team at Dance & Company shortly thereafter. Although she greatly misses her family & friends back East, the staff & students at Dance & Company quickly became a second family to her.
Specialties: Jazz, Tap and Tricks & Turns
Kathleen is also Dance & Company's Assistant Artistic Director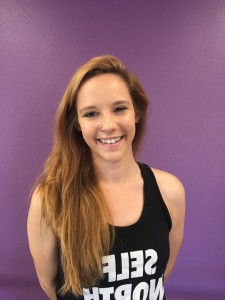 Katie Banks
Originally from the East coast, Katie began dancing at her home town studio in New York at the age of 2. She continued to expand her training to include many different styles. Starting with ballet and tap, adding on jazz, acro, modern, contemporary, lyrical, pointe, belly dance, Irish step, and African tribal. Dancing with her performance company through high school, Katie performed in many local theaters and at many charity events. She also frequented the workshops offered at Skidmore college, Saratoga Performing Arts Center, Radio City Music Hall, and classes at Broadway Dance Center in NYC. Continuing her dance studies through community college, she began coaching gymnastics as well. After two years of gymnastics, Katie began teaching at a studio near her undergraduate school and ran the competition team. After a year injury, Katie has been keeping up with her skills by taking classes at different studios. Moving to San Diego for her Master's degree in Clinical Mental Health Counseling, she has found a home at Dance & Company. Specialties: Acro & Combo
Danielle Behrens
Danielle Behrens was born and raised in Visalia, California. She works professionally as a musical theatre performer and dance instructor in both California and New York City. She has been dancing since the age of 3 and teaching and choreographing since the age of 16. While studying dance at Sierra Performing Arts Center, Danielle quickly discovered that she wanted to pursue a career in the arts and began training in voice and acting as well. She continued her training at College of the Sequoias, and then transferred to Marymount Manhattan College in New York City where she earned her Bachelor of Arts in Musical Theatre. After graduation, Danielle joined the North American touring cast of The Wizard of Oz working as a swing. She then performed on the Disney Wonder cruise ship where she appeared onstage as Aurora, Cinderella, Belle and more. Danielle has also had the pleasure of performing at many regional theaters around the country. Some of her favorite credits include: Peggy Sawyer in 42nd Street, Clara Johnson in The Light in the Piazza, Kathy Selden in Singin' in the Rain, and Meg Giry in Phantom of the Opera. She has worked as an instructor and choreographer at Broadway Dance Center, Thommie Retter's NYC Tap Crew, Lopresti Dance Theatre, Sierra Performing Arts Center and College of the Sequoias. She loves sharing her passion for the arts as well as everything she has learned along the way! Specialties: Tap, Musical Theatre & Jazz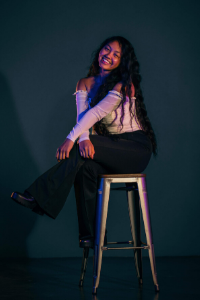 Citra Benhar
Raised in the small town of Banning, California, Citra discovered her love for dance at a young age, performing at local festivals and talent shows with inspiration she drew from movies and youtube videos. At 10 years old, she began training in all types of dance including ballet, hip hop, lyrical, jazz, tap, and contemporary. She began volunteering in underprivileged communities at 15 years old, teaching dance to children who couldn't afford classes. Since then, she's been very passionate about sharing her love for dance with others. Moving to San Diego in 2017, she feels fortunate enough to have found a home at Dance & Company. Citra currently attends University of California, San Diego as a Human Biology major and Dance minor. When she's not teaching, she's training with UCSD's competitive hip hop dance team. Dance & Company has always given Citra a positive atmosphere to grow as a dancer, and she is very excited to offer the same growth to the next generation. Specialties: Hip Hop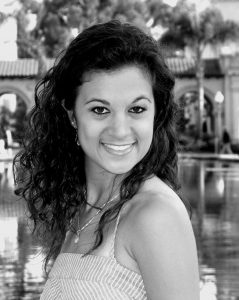 Courtney Bowen
Beginning at a young age, Courtney began training in ballet, jazz, and tap from a variety of studios across the United States.
At the age of 14, Courtney began dancing in her first ballet company,
Kingwood Dance Theater
in Texas.
Upon moving to California, she then began dancing with Folsom Lake Civic Ballet.
During her time in college, Courtney danced and captained the UC San Diego Dance Team and trained in modern and contemporary with many local and world renowned choreographers Courtney received her BA with honors from UC San Diego, and also received her Mulitple Subject Teaching Credential from San Diego State.
Today Courtney has two beautiful children, Maeric and Evelyn, who she works to inspire everyday through the performing arts.  Through teaching, Courtney's goal is to spread her love of the arts, and hopes to foster strength, graciousness, and perseverance to the next generation of dancers. Specialties: Ballet, Jazz, Tap, Contemporary, Musical Theatre & Combo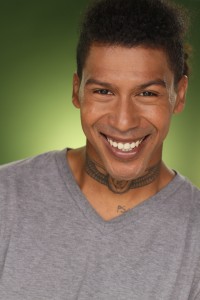 Robert Costido
Robert has lived in Sunny San Diego for over a decade and in this time he has pursued multiple passions including dance, acting, and going to school for Psychology at the University of Phoenix. Robert plans to continue his Master's degree program in the Science of Psychology and wants combine the world of dance and psychology to create and open a therapeutic dance company. Robert is a hardworking and dedicated person who has worked, danced, and/or choreographed at multiple venues throughout San Diego and has performed at multiple events including Monster Bash in Downtown San Diego, Gay Pride San Diego, The House of Blues in Downtown, The Del Mar Fair, and other popular venues. Robert has also taught choreography for children ages K-third grade. During his free time, he likes to be in nature, travel, sight see, and enjoy good company with great friends and family. Specialties: Hip Hop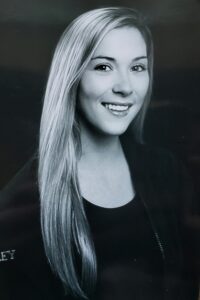 Shelly Gross
Shelly Gross was born and raised in Iowa. She began dancing at the age of three at Carleen's School of Dance. Wanting to be well versed in the performing arts and dance world, Shelly kept busy with studio dance, dance team, show choir and cheerleading. She went on to receive her Performing Arts and Dance degree from Iowa State University. Shelly served as Performance Liaison and President for the Modern Dance Company. She represented ISU for three years at the American College Dance Festival, where she was invited to perform her own work. In March 2011, the Iowa State Dance Department awarded Shelly the Anna R. Toman Dance Award and scholarship for her service to and representation of the Company. Through her training, Shelly has performed in several shows under the choreography and direction of April James, Stephen Todd, Jarad Voss, Eric Yow, Jenni Pitts, Angie Simmons, Jennifer Conley, Brandon Dean and John Viars. Upon graduation, Shelly performed as an Iowa Star dancer, enjoying the opportunity to dance for large, loud crowds at Wells Fargo Arena each week. Most recently she has provided choreography for Iowa State University, various show choirs and high school drama departments. Shelly has recently started multi-level acrobatic programs in Iowa, Wisconsin and California. Shelly loves to teach all genres and ages of dance! Specialities: Combo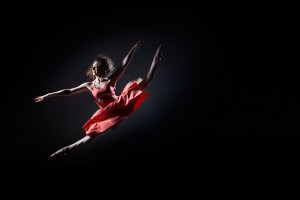 Katey Konderik-Oducayen
Katey has a huge passion for dance and feels very fortunate to be able to share her love for the art form with others, and hopes that her dancing and teaching will inspire others to pursue their dreams.
Katey was born and raised in Phoenix, AZ where she began her dance training at 2 1/2 years old. She has trained extensively in Ballet, Pointe, Jazz, Lyrical, Contemporary, Tap, Musical Theatre, and Hip-Hop. Amongst other teachers, Katey has trained with Nadya Zubkov, Olga Tarasova, Slawomir & Irena Wozniak, Julie Grooters, and Lili Griffiths. She has received many awards in dance including winning first place in the 2011 Arizona Young Artist Competition. At the age of 17 Katey joined her first professional dance company "Center Dance Ensemble" where she performed featured soloist and ensemble roles under the direction of Frances Smith Cohen, and worked closely with CDE's resident choreographer Diane McNeal Hunt. After moving to San Diego in 2013, Katey began performing at SeaWorld in Madagascar Live: Operation Vacation.Exploring more of the Musical Theatre side of dancing Katey has performed featured soloist and ensemble roles in The Welk Resort Theatre production of The King And I, and in San Diego Musical Theatre productions of Singin' In The Rain, 42nd Street, The Producers, and White Christmas. Katey has 10 years of teaching experience, and in addition to being a dance instructor, Katey continues to explore all dance career opportunities whether it be Theme Parks, Musical Theatre, Concert Dance, Cruise Ships, or Commercial. Katey is very excited to be joining the staff at Dance & Co., and looks forward to a wonderful dance season. Specialties: Ballet, Jazz & Musical Theatre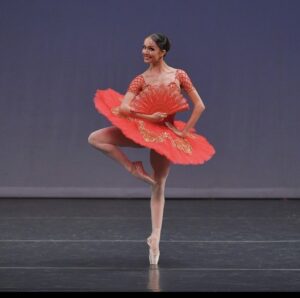 Liliana Lizalde
Liliana Lizalde began dancing at the age of 4 and has trained in several genres of dance including ballet, contemporary and ballroom. She also trained in rhythmic gymnastics and became a National Champion and won a spot as a Junior Olympic Team Member. Later, Lily decided to follow her heart and put her focus into her ballet training. So, at 13 she moved from San Diego to Arizona to train full-time in a professional program where she danced in several shows with the Phoenix Ballet Company. Lily has competed and placed in the top 3 at the YAGP and was also chosen to compete in the 2018 Beijing IBC. Lily is delighted to share her knowledge and love of dance with Dance & Company. Specialities: Ballet, Jazz, Contemporary and Combo Classes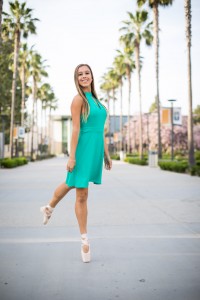 Brittany May
Brittany grew up dancing at Performing Arts Workshop, Encinitas under the Direction of Leslie Craig. Brittany has attended summer intensives at State Street Ballet, Santa Barbara, and taken summer classes from Larry Rosenburg. Brittany's thirteen years of Ballet training led her to receive her BA in dance from California State University, Fullerton. Under the department direction of Gladys Kares, Brittany began her modern training. She trained in Limon, Horton, and Graham from instructors Debra Noble, Alvin Rangel, and Lisa D Long; as well as keeping up her Ballet training with Muriel Joyce. Brittany May has performed in CSUF's Fall and Spring Dance Concerts where she danced in contemporary ballet pieces by Muriel Joyce followed by classical repertoire from "Giselle." Brittany Graduated Magma Cum Laude from the University Honors Program. Her senior thesis involved a research investigation on the style of Horton and how it related to Ballet dancers. She created and completed case studies that led her to acknowledge the benefits of the style on Ballerinas. Throughout her Honors project, she found her passion for teaching. Brittany just recently began teaching at Dance & Company in November and is excited to be a part of the family. Specialties: Ballet, Contemporary, & Combo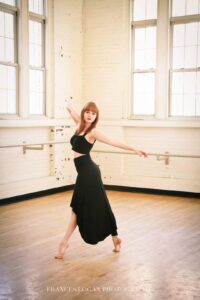 Camilla McCann
Camilla began dancing at the age of 2, but didn't truly fall in love with it until college. Growing up, she studied ballet, pointe, modern, jazz, and tap, expanding her studies in improvisation, character dance, and more with annual state dance festivals. She found a love of musical theatre thanks to high school productions, which she performed in every year. After high school, she performed with her community college dance company before moving her studies to the University of North Carolina at Greensboro, where she expanded her learning with contemporary, West African, and somatics training, and earned her BFA in Dance Performance and Choreography. She's been teaching since 2012, and spent much of that time working with performing groups, both competitive and non-competitive. She moved to San Diego earlier this year, and is excited to be a part of the Dance and Company family. Specialties: Ballet & Tap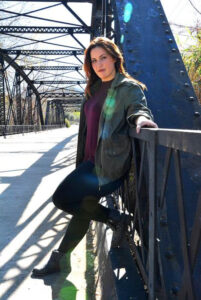 Natalie Roloff
Natalie began dancing recreationally at the age of 3 and became a competitive dancer at the age of 7. When she reached high school she explored the world of competitive cheer. Natalie's teaching career began in 2007 at a local recreation department in East County San Diego. She specializes in Tap, Hip Hop and Jazz instruction for all ages. Natalie became a competitive dance choreographer in 2017. Her routines have won multiple choreography and overall awards. She currently teaches at multiple studios throughout San Diego County and even has a business of her own. Above all, Natalie's main focus as a dance instructor is the well-being of the students. She ensures each student leaves class feeling empowered and confident. Specialties: Tap, Hip Hop & Jazz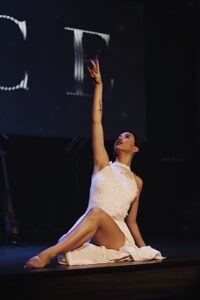 Maddie Serrano
Maddie started dancing at the age of 8 in Southern California. She received her formal Ballet training from Inspire School of Ballet in Eastlake, CA. Maddie was a competitive dancer on the EHS dance team for several years, under the direction of Kristy Greenway and Natalie Barone. She has instructed Ballet and Lyrical workshops at her alma mater, Eastlake High School. Throughout her competitive dance years, she had the pleasure of training with some great choreographers, such as Ambrose Respicio, Shana Clark, Mikeal Villela, and Kevin Frey. She attended many dance competitions all over California where she competed in groups and solos. She is well trained in Contemporary, Ballet, Lyrical, Technical Jazz, and Fusion Jazz, and has become a certified Progressing Ballet Technique instructor. Maddie has starred in various ballet productions such as Sleeping Beauty, The Little Mermaid, Beauty, and the Beast, and her favorite role being Clara in The Nutcracker. She has always had a strong passion for teaching and hopes to inspire young children and teens to always do what they love. Specialties: Ballet, Jazz & Lyrical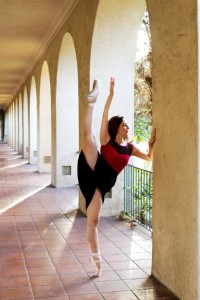 Caitlyn Silvas
Caitlyn began dancing at the age of 2 and grew up training all genres of dance including ballet, jazz, lyrical, contemporary, tap, and hip-hop. When she turned 9 years old she realized her true love classical ballet and began to focus on training intensely for a professional career. Caitlyn's year round training was provided by some of the leading ballet schools in Southern California and her technique and artistry was cultivated by Terri Russell, Lori-Michelle & Ben Houk, Dana Nelson, and Jose Chavez. Along with serious instruction during the year her training was supplemented by summer intensives with world renowned schools and companies such as American Ballet Theater, Pacific Northwest Ballet, Ballet West, and Pittsburgh Ballet Theater. Caitlyn began her career dancing with professional ballet companies at the age of 17 and has danced for the professional companies City Ballet of San Diego, State Street Ballet, and The PGK Project. Teaching the next generation of dancers is something she is extremely passionate about and is so happy to help students grow in their technique, artistry, and love for dance! Specialties: Ballet & Combo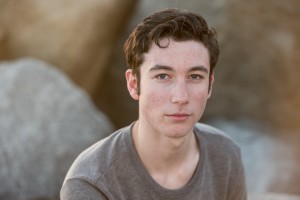 Jacob Soble
Jacob has been dancing for most of his life but most of all, his passion is teaching students of all ages. Starting with tap dancing at the early age of 6, it took Jacob a while to finally branch off to all other genres at the age of 13. Since then, Jacob has become a self-taught choreographer, gaining notoriety and recognition throughout the dance community.
Jacob's work has been featured in The San Diego Fringe Festival, San Diego Dance Theatre's Young Choreographers Showcase and Prize 2018, as well as receiving prestigious choreography awards at national dance competitions for his dances and/or dancers. In the future, Jacob hopes to choreograph and create pieces for music artists and dance conventions around the globe. This is Jacob's first season with Dance & Company and he is so happy and grateful to be part of the staff and is ready to share his choreography and energy with the Dance & Company family. Specialties: Contemporary & Tap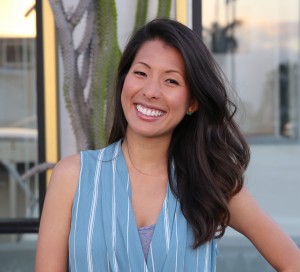 Sandra Statzell
Sandra grew up in Bakersfield, CA and began her dance training at the age of six. After 12 years as a competitive dancer, she attended the University of California, Riverside, where she earned her Bachelors Degree in Dance. During her time as a student at UCR, her studies were heavily focused on ballet, modern dance and experimental choreography. Sandra had the privilege of directing and choreographing for UCR's annual performance, "UCR is Dancing" for two years in a row, while also training and teaching competitive dancers at local dance studios in Riverside County. After graduating in 2011, Sandra relocated to San Diego, CA and shortly after started her own regional dance competition. She has been teaching Jazz, Tap, Lyrical, & Ballet to various age groups for now over 10 years. Sandra is excited to be a part of the Dance & Company faculty and looking forward to sharing her love for dance with her students! Specialties: Tricks & Turns, Jazz, Tap, Lyrical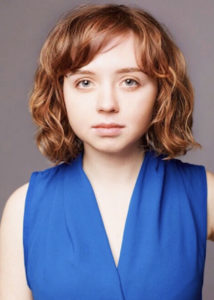 Sydney Suter
Sydney Suter is a teacher, choreographer, and actor in San Diego. Most recently being the Artistic Director for GCDC's production of Beauty and the Beast. Past productions that Sydney has a part of, as a creative team member includes, The Little Mermaid, Peter Pan, Alice In Wonderland, and many Nutcrackers. With over a decade of training in musical theatre, Sydney has been an actor, dancer and singer since she was 7 years old. She has been in numerous productions such as Disneyland's Fantasmic, Chicago's Death and the Kings Horseman, and Perry Mansfield's world premier Failure a Love Story. Growing up as a dance studio owners daughter, Sydney has watched and been around many dancers, teachers and has been trained in ballet, modern, jazz, hip hop, and musical theatre. Whether a student is training for Broadway one day or just wants to land that perfect pirouette, Sydney wants to create a safe and joyful space for all kids to discover their love for dance! Specialties: Combo Classes & Musical Theatre