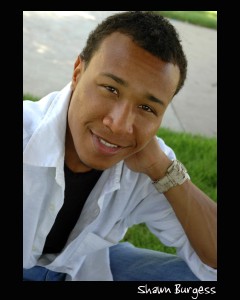 Shawn Burgess – Guest Ballet and Contemporary Instructor
Shawn is native to San Diego & an alumni from UC Riverside. In 2000, he began studying classical ballet from a small school after several years of sports & martial arts. While training, he worked regionally for Welk Resort Theater and Moonlight Amphitheater, then joined Tokyo DisneySea in 2004 with Mystic Rhythms. Afterward he settled in New York, danced in the film Across The Universe, inspired by music from The Beatles, and then joined Universal Studios Japan in their company production Wicked in Osaka. He's also very fortunate to have performed on Broadway in the revival of West Side Story by late Arthur Laurents, as well as in Paris, London, Amsterdam, Vienna, Kuala Lumpur, and other cities for three years as Pepe in the 50th Anniversary International Co. of West Side Story. In 2011, Shawn went on hiatus from performance abroad, returned to his hometown to rest, then joined Southern California Ballet as a resident artist. Since then, he has also performed locally with San Diego Ballet in Seven Beauties, The Nutcracker, Sweet Synergy, & A Midsummer Nights's Dream as Bottom; in The Great Gatsby with California Ballet; and in Great Scott with San Diego Opera. He gives regular instruction in ballet, music theory & pas de deux, and currently trains in piano accompaniment for ballet in San Diego.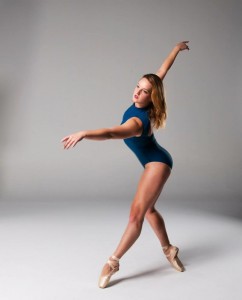 Caroline Courtney
Caroline began her training with the Coronado Academy of Dance at the age of 6. When she reached the advanced level with the academy she moved studios and joined the prestigious California Ballet School directed by Maxine Mahon. With the school Caroline trained rigorously under the direction of teachers such as Prima Ballerina Denise Dabrowski. At the age of 15 she was accepted into the Coronado School of the Arts. Within the program she began her serious training in modern dance, concert jazz, and contemporary ballet. She choreographed an immense number of works for the schools productions and even had one of her pieces featured in a professional show with the California Ballet Company. She received national recognition for her role as Peter Pan in CoSA's production ofFlight to Neverland and was a competitor in the Youth America Grand Prix just before suffering a severe ankle injury after the semi finals. She was accepted into the University of California Irvine's Dance Program where her professional training began. She was featured in performances such as Eugene Loring's, "Billy the Kid," as well as many others before receiving her bachelor's degree in Dance Performance in June 2015, graduating a year earlier than expected. She is currently an apprentice with the contemporary dance company, The PGK Dance Project, directed by Peter Kalivas, in San Diego, as well as an instructor with California Ballet School and pursuing her Pilates certification.