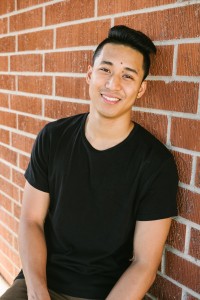 Kevin Belisario – Guest Hip Hop Instructor
Kevin Belisario is a dancer/choreographer residing in Los Angeles, California. He grew up in San Diego, CA where he trained in all forms of dance. He had the privilege to work with choreographers such as Christopher Huggins, Donald McKayle, SuperDave and Wade Robson. He has also danced in the special features dance segment in the Cat In The Hat feature film DVD and is looking forward to pursuing more opportunities through a talent agency. Kevin recently graduated from the University of California, Los Angeles, where he majored in World Arts & Cultures/Dance and with a minor in education. He is currently the Hip Hop Program Director at Del Mar Ballet in San Diego and teaches at several dance studios in Los Angeles. He is also a current member of Culture Shock Los Angeles and is looking to take dance to new heights in both the performing and teaching realm.
Vanessa Byrne – Guest Contemporary & Jazz Instructor
Vanessa was born and raised in San Jose, CA. Her biggest influencers were Sonya Tayeh and Chris Jacobsen, they shaped her movement as well as her world when she entered their dance company at the age of 15. Over the years Vanessa has found her passion working with dancers to harness their personal strengths, both mentally and physically. She uses technique and movement to explore their individuality and challenge the way they look at themselves and the world around them. When they walk out of the classroom they not only have more of a sense of self but also accomplishment as a dancer.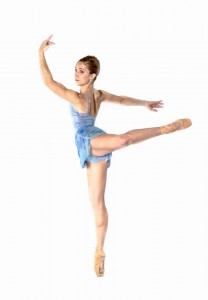 Maddie Campisano – Guest Ballet and Contemporary Instructor
"My mission is to find all the possible ways to use dance to help nourish young and old minds and hearts alike. I will strive to use my knowledge of dance and creative movement to help better communities by exposing people to the beneficial, thriving qualities that dance naturally brings."
Madeline Campisano is a graduate of the Alvin Ailey and Fordham University BFA program in New York City. She has performed in San Francisco, New York City, Houston, and San Diego in works by Katerina Wester, Hope Boykin, Nicholas Villeneuve, Kate Skarpetowska, Lara Segura, & John Malashock. She specializes in teaching Ballet, Graham-based Modern, Contemporary, and early childhood creative dance. Madeline is also furthering her passion of teaching & movement through her current, intensive STOTT Pilates certification training.
Madeline is also a New York-trained, professional dance photographer. Her portfolio includes The Martha Graham Dance Company, Abraham.In.Motion, The Alvin Ailey School, Ballet Hispánico, & Malashock Dance.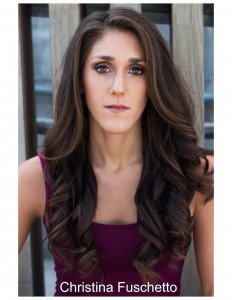 Christina Fuschetto – Guest Lyrical and Ballet Instructor
Christina Fuschetto is a graduate of Pace University and holds a B.A. in Psychology and minor in dance. Her training includes attending on scholarship the Pre-Professional Program at Steps on Broadway in NYC. In the past she has had the opportunity to assist the Rockette Summer Intensive at Radio City, Intern at Broadway Dance Center, and workshop brand new shows for Holland America Cruise Lines. Recent credits include Dancing Queen, Christmas On Ice, Legends in Concert and Norwegian Cruise Lines. When Christina is not performing, she teaches all styles of dance, levels, and ages. She has won numerous choreography and special awards for contemporary, ballet, and musical theatre dances. Christina is also a Registered 200 hour yoga teacher with Yoga Alliance and incorporates into her warm up how to build strength and safely stretch.
She has a passion for dance that she hopes to share with her students, while teaching them to execute proper technique and exposing them to new styles of dance.
Neha Jaitpal – Bollywood Master Trainer
Neha began dancing at the age of 3 in Mumbai, India. She was fortunate to learn from mentors like Sumeet Nagdev (Modern Contemporary),Guru Lata Surendra (Bharatanatyam) ,Guru Sonia Parchure (Kathak), Miss Ava Bharucha (Classical Ballet),Preeti and Shannon (Salsa),Tripura Kashyap (Creative dance and Dance Therapy),Vijay Tiwari (Indian Folk Dance),Vipin Kazhipurath (Kalaripayatu), Gregory Hancock, Gregory Hancock Dance Theatre (Dance Theatre),Steve Rooks, Ex-Principal dancer from Maratha Graham Dance Company (Contemporary), Liz Lea (Bharatanatyam Contemporary), James Morrow (Modern and Hip hop). She was the Project Manager and Trainer for Project Ahsas (A non-profit organization) started by Sumeet Nagdev Dance Arts in Mumbai, India. The objective of the project was to heal children with special needs by a culmination of music, dance and rhythm.
Neha has a degree in Electronics Engineering and currently pursuing Business Management at UCSD.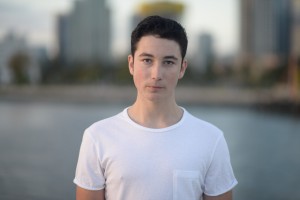 Jacob Soble – Guest Tap Instructor
Jacob has been dancing for most of his life but most of all, his passion is teaching students of all ages. Jacob's purpose in life is choreographing and dancing and, sharing it with other individuals is his passion.  Jacob currently teaches and choreographs around San Diego county all while maintaining grades as a full-time student. In addition, he dances at  Malashock Dance and drops in on classes throughout San Diego and Los Angeles.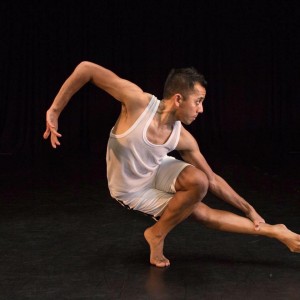 Justin Viernes – Guest Contemporary Instructor
Justin Viernes has been entertaining audiences nationally and internationally since the age of five. Since starting his professional dance career at the age of 16, he has danced for Fusion Dance Company, Sound Dance Company, The Patricia Rincon Dance Collective, iMago Moves, The PGK Dance Project, Khamla Somphanh and Dancers, The Southern California Ballet, Compulsion Dance and Theater and various artists across the nation. Internationally her has performed in Kazakhstan and Belize as a US Cultural Envoy representing American Modern Dance, San Miguel de Allende and Buenos Aires to name a few. Justin is currently dancing and residing in Philadelphia and is also a senior company dancer for Malashock Dance Company, modern dance faculty at The California State Summmer School for the Arts program at CalArts University and is artistic director for brown paper bag dance co. Justin started as a resident instructor with Dance & Company back in 2009 when they opened and is thrilled to be back as a guest instructor when he is in town.