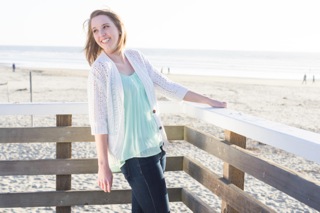 Membership Specialist
Tyler began dancing at the age of 3 in her hometown of San Ramon, CA. After taking some time to pursue competitive gymnastics, she discovered her passion for dance, and has been training and performing ever since. Tyler moved to San Luis Obispo, CA to attend Cal Poly, where she earned her Bachelors Degree in Kinesiology with minors in Dance and Psychology. While in school, she danced with Orchesis Dance Company, which provided her opportunities to work with choreographers from across the nation in contemporary, jazz, modern, ballet and tap. Her minor and company experience offered her chances to learn more about dance composition, teaching methodology, and arts administration. She had the privilege of choreographing a contemporary piece for the Orchesis' annual performance and was chosen to direct and produce Cal Poly's Spring Dance Concert two years in a row. Tyler is excited to be sharing her love for dance with the Dance & Company family!
Assistant Artistic Director
Kathleen began dancing at the age of 3, and knew at an early age dance would play a significant part in her life! After 15 years at a competitive dance studio, she attended the University of New Hampshire, where she earned a Bachelor Degree of Business Administration & a Minor in Dance. Kathleen had the privilege of dancing for the UNH Dance Company – a performance company specializing in Jazz, Tap, Lyrical, Musical Theater & Aerial Dance – and was also awarded the Jean Mattox Scholarship for Excellence in Dance. Kathleen has been teaching Jazz, Tap, Lyrical, & Aerial Dance to various age groups since 2008, and loves sharing her passion for dance with her students.
Originally from the Boston, Massachusetts area, Kathleen relocated to San Diego in 2012, and joined the wonderful team at Dance & Company shortly thereafter. Although she greatly misses her family & friends back East, the staff & students at Dance & Company quickly became a second family to her.
Specialties: Jazz, Tap, Tricks & Turns & Musical Theatre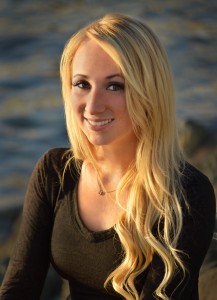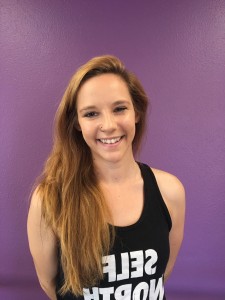 Front Desk Staff & Coordinator
Originally from the East coast, Katie began dancing at her home town studio in New York at the age of 2. She continued to expand her training to include many different styles. Starting with ballet and tap, adding on jazz, acro, modern, contemporary, lyrical, pointe, belly dance, Irish step, and African tribal. Dancing with her performance company through high school, Katie performed in many local theaters and at many charity events. She also frequented the workshops offered at Skidmore college, Saratoga Performing Arts Center, Radio City Music Hall, and classes at Broadway Dance Center in NYC. Continuing her dance studies through community college, she began coaching gymnastics as well. After two years of gymnastics, Katie began teaching at a studio near her undergraduate school and ran the competition team. After a year injury, Katie has been keeping up with her skills by taking classes at different studios. Moving to San Diego for her Master's degree in Clinical Mental Health Counseling, she has found a home at Dance & Company. Specialties: Tap, Jazz, Ballet, Combos & Acro.
Front Desk Staff
Sandra Choi grew up in Bakersfield, CA and began her dance training at the age of six. After 12 years as a competitive dancer, she attended the University of California, Riverside, where she earned her Bachelors Degree in Dance. During her time as a student at UCR, her studies were heavily focused on ballet, modern dance and experimental choreography. Sandra had the privilege of directing and choreographing for UCR's annual performance, "UCR is Dancing" for two years in a row, while also training and teaching competitive dancers at local dance studios in Riverside County. After graduating in 2011, Sandra relocated to San Diego, CA and shortly after started her own regional dance competition. She has been teaching Jazz, Tap, Lyrical, & Ballet to various age groups for now over 10 years. Sandra is excited to be a part of the Dance & Company faculty and looking forward to sharing her love for dance with her students! Specialties: Tricks & Turns, Jazz, Tap, Lyrical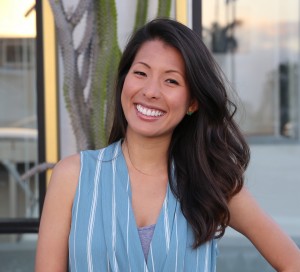 Front Desk Staff
Janelle was born & raised in Chicago, IL. Having over 20 years of dance experience behind her at such a young age, she has received her training all over the midwest. With the help of her parents, she took her training nationally and internationally by training under the Radio City Rockettes, Interlochen Center for the Arts, and competing at the TANZOLYMP Dance Festival in Berlin, Germany.
After graduating high school (a year early!), she went on to study dance at the University of Kansas to then transfer and graduate from DePaul University where she was a member of the dance team and found her passion for teaching.
She has shared her love of dance with dancers ages 2-18 in Ballet, Tap, Jazz, Lyrical, Leaps/Turns, Musical Theater, Hip Hop, and Stretch & Strength. In 2015, Janelle was the Artistic Director and co-founder of Coalition Dance Company. She finished her time in Chicago as a lead instructor and Company Coordinator at Dreams Dance Academy for 6 years where her choreography, costuming, studio etiquette and technical abilities were consistently awarded and more importantly she created a family of 350 students in a safe and positive learning environment.
Janelle is known for her attention to detail and technical knowledge. She is so excited to be apart of the Dance & Company family as she begins her adventure in sunny San Diego!
Front Desk Staff
Brittany grew up dancing at Performing Arts Workshop, Encinitas under the Direction of Leslie Craig. Brittany has attended summer intensives at State Street Ballet, Santa Barbara, and taken summer classes from Larry Rosenburg. Brittany's thirteen years of Ballet training led her to receive her BA in dance from California State University, Fullerton. Under the department direction of Gladys Kares, Brittany began her modern training. She trained in Limon, Horton, and Graham from instructors Debra Noble, Alvin Rangel, and Lisa D Long; as well as keeping up her Ballet training with Muriel Joyce. Brittany May has performed in CSUF's Fall and Spring Dance Concerts where she danced in contemporary ballet pieces by Muriel Joyce followed by classical repertoire from "Giselle." Brittany Graduated Magma Cum Laude from the University Honors Program. Her senior thesis involved a research investigation on the style of Horton and how it related to Ballet dancers. She created and completed case studies that led her to acknowledge the benefits of the style on Ballerinas. Throughout her Honors project, she found her passion for teaching. Brittany just recently began teaching at Dance & Company in November and is excited to be a part of the family. Specialties: Ballet, Contemporary, & Combo