Studio Manager
Tyler began dancing at the age of 3 in her hometown of San Ramon, CA. After taking some time to pursue competitive gymnastics, she discovered her passion for dance, and has been training and performing ever since. Tyler moved to San Luis Obispo, CA to attend Cal Poly, where she earned her Bachelors Degree in Kinesiology with minors in Dance and Psychology. While in school, she danced with Orchesis Dance Company, which provided her opportunities to work with choreographers from across the nation in contemporary, jazz, modern, ballet and tap. Her minor and company experience offered her chances to learn more about dance composition, teaching methodology, and arts administration. She had the privilege of choreographing a contemporary piece for the Orchesis' annual performance and was chosen to direct and produce Cal Poly's Spring Dance Concert two years in a row. Tyler recently moved to San Diego and is excited to be sharing her love for dance with the Dance & Company family!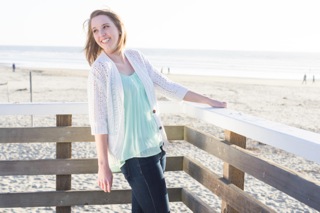 Office Assistant
Anika began dancing in middle school with color guard where she encountered the various styles of jazz, contemporary, and ballet. She followed this path through high school and graduated as captain of Vallejo High's team. Afterwards she continued taking dance and academic courses at Napa Valley College, eventually graduating with an Associate of Arts in Social and Behavioral Science. She then transferred to Southern California to pursue a Bachelors of Arts in Communication at the University of California, San Diego. She is currently a part of UCSD's exhibition hip hop dance team, Kidz Next Door. Despite being hundreds of miles from home, she found a second family within the hip hop dance community in San Diego. Anika is excited to continue her dance journey and be a part of the Dance and Company family!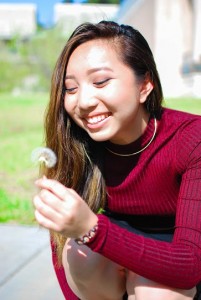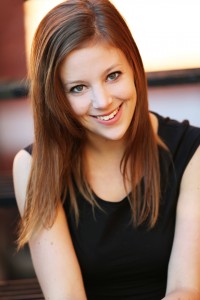 Office Assistant
Originally from Cape Cod, Massachusetts; Torie began her dance journey at the age of 4. In 2014 Torie graduated Dean College earning her BA Degree in Kinesiology and Dance Education. While studying at Dean, Torie was given the privilege to perform with Boston based contemporary companies, Urbanity Dance and Luminarium Dance in her sophomore year up until her senior year where she was also invited to perform at ACDFA (American College Dance Association) and BCDF (Boston Contemporary Dance Festival). She was also an apprentice for Boston Ballet II company during her first year at school.  Aside from dancing professionally, Torie also was given the opportunity to explore dance composition and participated generously in choreographing multiple student performances throughout all 4 years of school. After graduation, she decided to study abroad and moved to Costa Rica to further her relationship to movement, as well as to connect the art of dance and kinesiology to create a therapeutic movement program for low budget dance schools around the city of San Jose, Costa Rica. Inspired to dive even further  after moving back to the States, Torie then moved to San Diego in 2015 where she became a registered vinyassa yoga instructor which led her into the world of acroyoga and aerial dance. As an instructor of various movement art forms, Torie is thrilled to Join the Dance & Company family, encouraging students to explore their own individual dance journey in an enthusiastic and safe environment.
Office Assistant
Melissa began her dance training at 3 with Boston Ballet School. She was promoted to their professional track at 8 years old. She went on to train at Joffrey Ballet in New York with Liz D'Anna, and attended summer ballet programs at Boston Ballet and ABT. When her family relocated to California, she completed her training at Westside Ballet School with Yvonne Mounsey. Melissa studied ballet as a trainee at Joffrey Chicago and Los Angeles Ballet, and is currently an apprentice at CA Ballet in San Diego. In addition to her ballet training, she was a Dance Company member in Modern Dance at Beverly Hills High where she graduated, and is completing an Associate's degree in Dance at Santa Monica College. Melissa looks forward filling in as a sub when needed and to sharing her love of ballet Dance & Company, students! Specialities: Ballet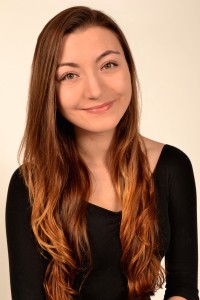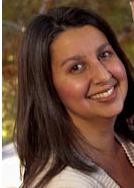 Office Assistant
Tonya Miller started her dance experience when her daughter started dancing with Dance & Company at the age of 5.  As a dance mom, she not only supports her daughter in her dance, but she also has found a love for her position as Office Assistant at the studio as well. Tonya started helping with Dance & Company's 1st Annual Summer Production and has continued to do so as the backstage manager for the last 7 years (and many more to come).
Office Assistant
Nancy began dancing in High School at the age of 14 where joined the dance team and became a Dance captain. She trained in  Ballet, Jazz, Hip Hop, & Lyrical . After graduating she attended Long Beach City college and studied dance and Musical Theater. Nancy was selected to attend The American College Dance Festival twice where she was given the opportunity to take master classes and work with professional company members from all over the country learning a little bit of Bollywood and Tango. After living in Long Beach a few years she had the opportunity to move Sitka Alaska and lived there for 3 years with her husband. In Alaska she taught Hip Hop and lyrical at the only local dance studio and some kickboxing at a fitness center. Nancy is now back in California living in San Diego and is currently an apprentice dancer for the PGK dance project, she has been very fortunate to be performing all over San Diego County and is very excited to be apart of the Dance & Company Dance family. Nancy has a passion for teaching dance and is experienced in teaching all ages. She loves watching her student grow and loves seeing them smile and having a good time. Specialties: Musical Theatre & Contemporary