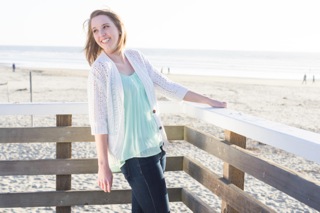 Membership Specialist
Tyler began dancing at the age of 3 in her hometown of San Ramon, CA. After taking some time to pursue competitive gymnastics, she discovered her passion for dance, and has been training and performing ever since. Tyler moved to San Luis Obispo, CA to attend Cal Poly, where she earned her Bachelors Degree in Kinesiology with minors in Dance and Psychology. While in school, she danced with Orchesis Dance Company, which provided her opportunities to work with choreographers from across the nation in contemporary, jazz, modern, ballet and tap. Her minor and company experience offered her chances to learn more about dance composition, teaching methodology, and arts administration. She had the privilege of choreographing a contemporary piece for the Orchesis' annual performance and was chosen to direct and produce Cal Poly's Spring Dance Concert two years in a row. Tyler recently moved to San Diego and is excited to be sharing her love for dance with the Dance & Company family!
Assistant Artistic Director
Kathleen began dancing at the age of 3, and knew at an early age dance would play a significant part in her life! After 15 years at a competitive dance studio, she attended the University of New Hampshire, where she earned a Bachelor Degree of Business Administration & a Minor in Dance. Kathleen had the privilege of dancing for the UNH Dance Company – a performance company specializing in Jazz, Tap, Lyrical, Musical Theater & Aerial Dance – and was also awarded the Jean Mattox Scholarship for Excellence in Dance. Kathleen has been teaching Jazz, Tap, Lyrical, & Aerial Dance to various age groups since 2008, and loves sharing her passion for dance with her students.
Originally from the Boston, Massachusetts area, Kathleen relocated to San Diego in 2012, and joined the wonderful team at Dance & Company shortly thereafter. Although she greatly misses her family & friends back East, the staff & students at Dance & Company quickly became a second family to her.
Specialties: Advanced Jazz & Tap and Musical Theatre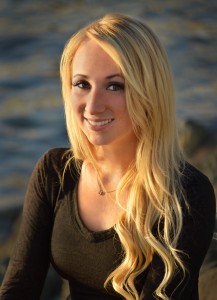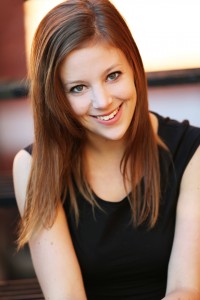 Front Desk Staff
Originally from Cape Cod, Massachusetts; Torie began her dance journey at the age of 4. In 2014 Torie graduated Dean College earning her BA Degree in Kinesiology and Dance Education. While studying at Dean, Torie was given the privilege to perform with Boston based contemporary companies, Urbanity Dance and Luminarium Dance in her sophomore year up until her senior year where she was also invited to perform at ACDFA (American College Dance Association) and BCDF (Boston Contemporary Dance Festival). She was also an apprentice for Boston Ballet II company during her first year at school.  Aside from dancing professionally, Torie also was given the opportunity to explore dance composition and participated generously in choreographing multiple student performances throughout all 4 years of school. After graduation, she decided to study abroad and moved to Costa Rica to further her relationship to movement, as well as to connect the art of dance and kinesiology to create a therapeutic movement program for low budget dance schools around the city of San Jose, Costa Rica. Inspired to dive even further  after moving back to the States, Torie then moved to San Diego in 2015 where she became a registered vinyassa yoga instructor which led her into the world of acroyoga and aerial dance. As an instructor of various movement art forms, Torie is thrilled to Join the Dance & Company family, encouraging students to explore their own individual dance journey in an enthusiastic and safe environment.
Front Desk Staff
Originally from the East coast, Katie began dancing at her home town studio in New York at the age of 2. She continued to expand her training to include many different styles. Starting with ballet and tap, adding on jazz, acro, modern, contemporary, lyrical, pointe, belly dance, Irish step, and African tribal. Dancing with her performance company through high school, Katie performed in many local theaters and at many charity events. She also frequented the workshops offered at Skidmore college, Saratoga Performing Arts Center, Radio City Music Hall, and classes at Broadway Dance Center in NYC. Continuing her dance studies through community college, she began coaching gymnastics as well. After two years of gymnastics, Katie began teaching at a studio near her undergraduate school and ran the competition team. After a year injury, Katie has been keeping up with her skills by taking classes at different studios. Moving to San Diego for her Master's degree in Clinical Mental Health Counseling, she has found a home at Dance & Company. Specialties: Tap, Jazz, Combos, Acro.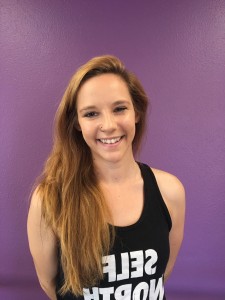 Front Desk Staff
Nicole started dancing when she was about 6 and gained experience in ballet, tap, jazz, and hip hop. By the age of 12, she became more interested in Musical Theatre and has been dancing through that platform ever since. She graduated from UCSD with a major in Visual Arts Media and minors in Theatre and Business. She has been involved with productions around San Diego (UCSD, Scripps Ranch, LEGOLAND, SD Rep) and plans to continue her pursuit of performing and directing. Nicole is happy to be a part of the Dance & Company family, encouraging kids to also follow their dreams and do what they love!
Front Desk Staff
Tonya Miller started her dance experience when her daughter started dancing with Dance & Company at the age of 5.  As a dance mom, she not only supports her daughter in her dance, but she also has found a love for her position as Office Assistant at the studio as well. Tonya started helping with Dance & Company's 1st Annual Summer Production and has continued to do so as the backstage manager for the last 7 years (and many more to come).